Die Zukunft gehört dem Datengetriebenen.
Data-driven is no longer a trend, it's a competitive advantage. We help organizations manage and leverage their data to fuel innovation and improve business performance across increasingly complex hybrid cloud environments. It's time to transform from being data-rich to data-driven. 
The Intersection
of IT & OT
Data is in our DNA. We were born industrial and breathe digital.
2022 Gartner® Critical Capabilities for Primary Storage
Hitachi VSP 5000 Series is the highest ranked storage solution.
Read the Gartner Report
IT/OT Convergence:
What It Is, Why You Need It.
Being data-driven began with connecting data across the enterprise. The next leap forward is melding IT with OT.
Those who succeed at it will be positioned to win.
Read the eBook
Conversations
for the data-driven.
New, Now & Up Next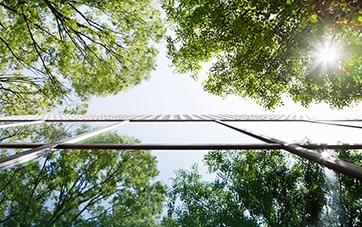 Gijima Powers Sustainable Data Infrastructure with Hitachi Vantara Virtual Storage Platforms
Read the Press Release
{ "FirstName": "Vorname", "LastName": "Nachname", "Email": "Geschäftliche E-Mail", "Title": "Stellenbezeichnung", "Company": "Firmenname", "Address": "Address", "City": "City", "State":"Bundesland", "Country":"Land/Region", "Phone": "Telefon", "LeadCommentsExtended": "Weitere Informationen (optional)", "LblCustomField1": "What solution area are you wanting to discuss?", "ApplicationModern": "Application Modernization", "InfrastructureModern": "Infrastructure Modernization", "Other": "Other", "DataModern": "Data Modernization", "GlobalOption": "Wenn Sie unten "Ja" auswählen, stimmen Sie dem Erhalt kommerzieller Informationen über Produkte und Dienstleistungen von Hitachi Vantara per E-Mail zu.", "GlobalOptionYes": "Ja", "GlobalOptionNo": "Nein ", "Submit": "Senden", "EmailError": "Must be valid email.", "RequiredFieldError": "This field is required." }
{ "FirstName" : "Bitte geben Sie einen Vornamen ein.", "LastName" : "Bitte geben Sie einen Nachnamen ein.", "Title" : "Bitte geben Sie eine Stellenbezeichnung ein", "Company" : "Bitte geben Sie einen Firmennamen ein", "City" : "Bitte geben Sie eine Stadt ein", "State" : "Bitte geben Sie einen Staat ein", "Country" : "Bitte geben Sie ein Land ein", "Phone" : "Bitte geben Sie eine Telefonnummer ein", "phoneforForm" : "Bitte geben Sie eine Telefonnummer ein", "Email" : "Geben Sie eine gültige geschäftliche E-Mail-Adresse ein" }
de