Hitachi Vantara Unveils Data
Reliability Engineering
Optimize data ecosystems for reliable, always-on data with new consulting services, available through Hitachi Application Reliability Centers.
Read the News
Data Reliability Engineering:
What it is, Why You Need It.
Data Reliability Engineering is an imperative for cloud transformation and a must for modern data leaders. Learn why.
Attend the Webinar
Toyota Names Hitachi Vantara Innovation Partner of the Year
Selected among 2,000 suppliers, the auto leader recognized Hitachi Vantara for innovations around products, services and operational efficiencies.
Read More
The future belongs to the data-driven.
Data-driven is no longer a trend, it's a competitive advantage. We help organizations manage and leverage their data to fuel innovation and improve business performance across increasingly complex hybrid cloud environments. It's time to transform from being data-rich to data-driven. 
Cloud Services Take Flight
How Data Reliability Engineering Can Boost Data Pipelines
The data tsunami flowing from AI, IoT, and complex business apps, calls for dramatically improved data pipelines and quality.
Read the Insights Story
Hitachi Application Reliability Centers: Your Cloud, Your Way
Redefine cloud operations by implementing new design principles that support rapid innovation and automated management of your cloud workloads.
Read Solution Brief
Conversations
for the data-driven.
New, Now & Up Next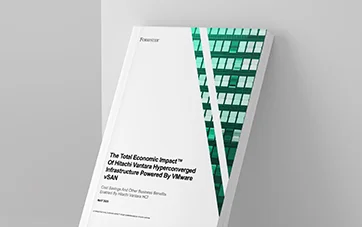 Forrester TEI: Benefits of Hitachi Vantara HCI With VMware vSAN for Hybrid Cloud
Read Analyst Report
{ "FirstName": "First Name", "LastName": "Last Name", "Email": "Business Email", "Title": "Job Title", "Company": "Company Name", "Address": "Address", "City": "City", "State":"State", "Country":"Country", "Phone": "Business Telephone", "LeadCommentsExtended": "Additional Information(optional)", "LblCustomField1": "What solution area are you wanting to discuss?", "ApplicationModern": "Application Modernization", "InfrastructureModern": "Infrastructure Modernization", "Other": "Other", "DataModern": "Data Modernization", "GlobalOption": "If you select 'Yes' below, you consent to receive commercial communications by email in relation to Hitachi Vantara's products and services.", "GlobalOptionYes": "Yes", "GlobalOptionNo": "No", "Submit": "Submit", "EmailError": "Must be valid email.", "RequiredFieldError": "This field is required." }
en